CorkscrewNet
— Projects, Skill(HTML), Skill(CSS), Skill(Wordpress), Skill(Training), Skill(Systems-Administration) — 1 min read
CorkscrewNet.com has been online since 1999 and been a central hub for corkscrew collectors. After a website design that hasn't been updated in nearly a decade, it was time for an upgrade.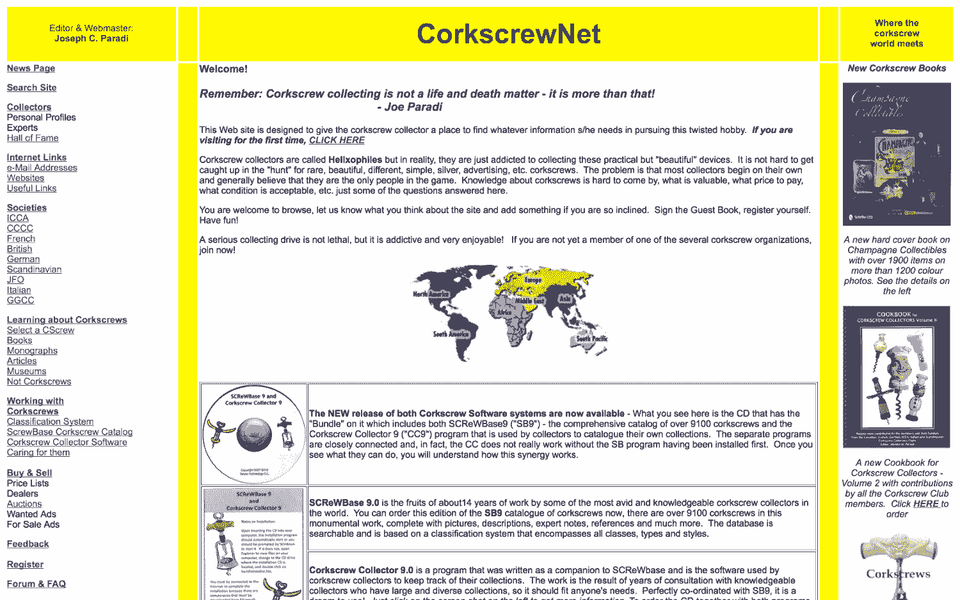 The new Wordpress design is mobile friendly, easy to edit, and a great change for the site moving forward.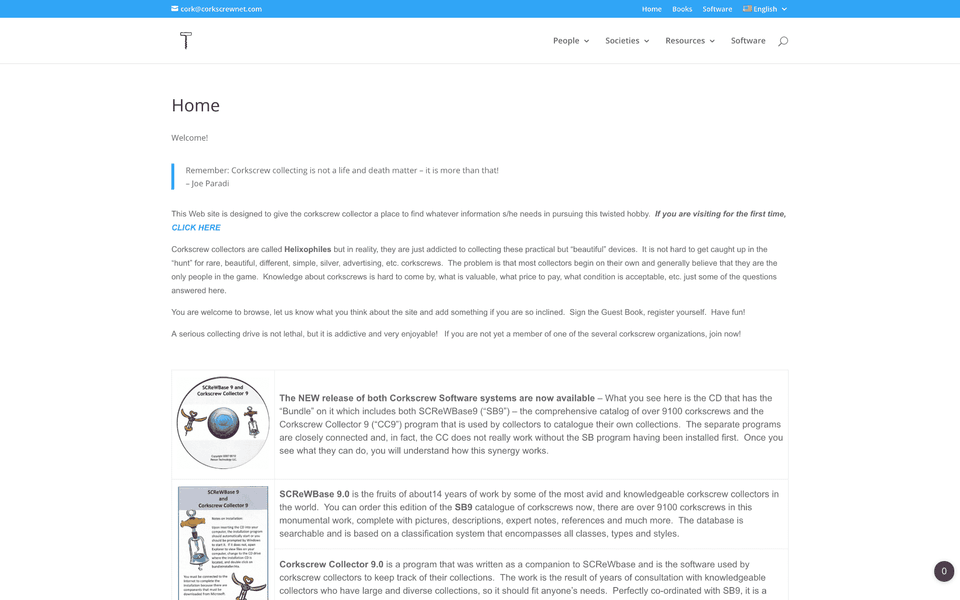 Check it out at corkscrewnet.com.